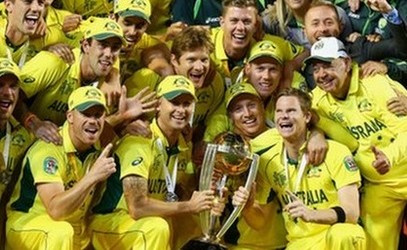 The ICC World Cup ended with something of an anti climax for neutrals, as Australia strolled to victory in a one sided final at the MCG.
The early loss of Brendan McCullum set the tone for a below par batting performance from New Zealand, whose total of 183 was simply never going to be enough. From then on the match was a procession and it was painfully obvious that it was a matter of when, not if, Australia were going to win.
The home side celebrated with typical glee and it is hard to argue that the win was not fully merited. They dominated the tournament were favourites for the final and fully justified that billing with a composed performance.
Many observers and pundits are now filling their columns with tales of dread about the Ashes this summer. While it's true that the Australian side that will visit England is hugely improved on the one that came last time, I would remind everyone that test cricket is a very different game and, in home conditions, England remain a force.
In the 50 over game, however, Australia sit at the top right now and rightly so. Other nations need to improve their technique and approach to the game in order to get close to them, otherwise a prolonged period of Aussie dominance is inevitable. We will wait and see whether these lessons are learned or ignored.