May 13th, 2008 by
Daniel Brigham
in
County cricket
,
England
,
IPL
,
Twenty20
and tagged
dimitri mascarenhas
,
IPL
,
luke wright
,
ravi bopara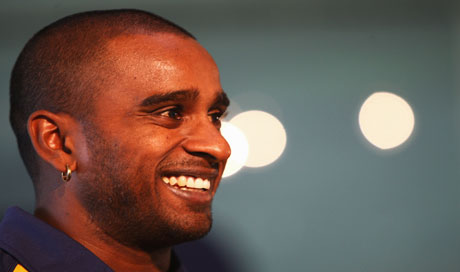 Mike Brearley, the Derren Brown of the cricket field, isn't the kind of man to miss a trick. So he must be cursing Dimitri Mascarenhas. On not one page of Brearley's The Art of Captaincy does it suggest abandoning your team for lots of money after leading them to a draw and two heavy defeats. How could he have ignored this blatant winning tactic? Luckily, Mascarenhas, Hampshire captain (and now the David Blaine of cricket), has shown where Brearley went wrong. As soon as his old mate Shane Warne got on the phone, he left Hampshire winless to join him as a Rajasthan Royals player in the Indian Premier League.
Now Mascarenhas, $100,000 richer for playing just one match, can't understand why young England hopefuls Ravi Bopara and Luke Wright turned down approaches from the IPL.
"I read with interest that Luke Wright and Ravi Bopara turned down the IPL this week but, to be honest, it might not be that straightforward," wrote Mascarenhas in his Daily Mail column. "I'm speculating here, but I reckon it's more the fact that, at this late stage, their counties have refused them permission to go. I doubt very much whether the players themselves would turn it down."
Bopara and Wright both seem pretty down to earth - Warney would probably like them - but I'm not sure they'll be too happy that Mascarenhas chose to air his views in a national newspaper. While both players may well have held talks with the England management and their counties about the offers, you don't have to spend long in the company of either of them to know their desire to play for England is enormous. There is no way either of them would jeapordise that opportunity in order to play in the IPL; the best way to break into the England team is to perform under the noses of the England selectors – and not be on a different continent as the international summer begins. That Mascarenhas doesn't appear to comprehend this is staggering. Any young England hopefuls at Hampshire may well think twice before approaching their captain for career advice.
The lure of the IPL is huge – and rightly so. It is unfair to say that the majority of international players have signed up purely because of the Bollywood billions – it's an exciting, groundbreaking and, most importantly, competitive tournament involving many of the world's best players. What professional sportsman wouldn't be enticed by that?
Yet Mascarenhas's comments suggest that his motives aren't so pure – or well thought-out. Either that or he can't bear to be apart from Warney.
Daniel Brigham is assistant editor of The Wisden Cricketer
Posted in County cricket, England, IPL, Twenty20 | 2 Comments »