August 15th, 2008 by
JRod
in
England
,
South Africa in England
,
Test cricket
,
The Ashes
and tagged
ashes
,
England
,
Jrod
,
kevin pietersen
,
South Africa
,
the wisden cricketer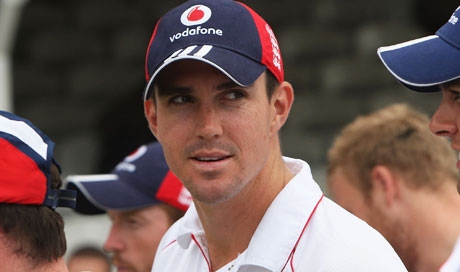 "If we play like we played this week, we'll beat Australia" - Kevin Pietersen
I was there KP, I saw it with my own two eyes, when I wasn't dozing off, it wasn't special.
It was a dead rubber test, against a team already in holiday mode.
And it wasn't a drubbing.
Get off the Angel dust son, if you play like you did this week against an Australian side, especially one that is clawing onto their No.1 mantle, you are going to get D Feated.
Hard.
There was nothing in this performance that said to me, England are going to win the Ashes.
And I don't think Sri Lanka will be overly worried either.
Let's look at the current English side.
Cook: Still could be a 10-year player, but can't make big scores, has a pretty ordinary average in current terms, and averaged 27 against Australia last time.
Strauss: Will not be playing next Ashes.
Bell: Has the tools to be a Test-match No.3 but nothing else. If he bats three, Australia will jump for joy. In 13 Tests he has never made a hundred at three.
KP: Can seriously play. But yet to show he can seriously captain. Being positive is a great start, but if positive reinforcement worked on its own, every second kid would become successful.
Collingwood: Will not be playing next Ashes.
Flintoff: Still doesn't take enough wickets, still doesn't make enough runs, but he only needs one or two big wickets to fire up the whole team in an Ashes. Will his body hold up for a whole year to get there?
Ambrose: Will not be playing next Ashes.
Broad: I think Australia would be reasonably confident playing against Broad, he still averages over 40 with the ball. And I think any Test side would prefer to face him than Simon Jones. I doubt he will be there.
Harmison: A week is a long time in Harmy-land. A year is a freakin eternity. Maybe this is the third coming, maybe this isn't. In his current form, Australia wouldn't mind facing him, because he still isn't 2005 Harmy, yet.
Anderson: Improving all the time, and Australia don't do swing. But with all the ups and downs of his career so far, will he still be in this form next summer?
Monty: Australia will have faced Harbhajan and Kumble in India by the time they get to England, Monty won't give many nightmares, and who is to say that England won't find a snappy new spinner by then. OK, that won't happen.
So, to recap, there are four or five players who probably won't be in the side next summer, playing a dead rubber test against a side that hasn't beaten Australia since who can remember when.
South Africa has yet to play this new Australian side. India, Sri Lanka and the West Indies have already tried and failed.
The one thing that I thought KP would bring to this side would be less Ashes related nonsense.
England were going on about the Ashes while they were struggling against New Zealand and while South Africa de-trousered them.
No Test should be less important that the Ashes. And I would have thought a South African would know that. India are hard to beat at home at any time. West Indies are getting better every series. And Sri Lanka are the team of the moment.
Beat all three and I'll start saying you can win the Ashes as well.
Posted in England, South Africa in England, Test cricket, The Ashes |