March 16th, 2009 by
Jrod
in
International
,
Test cricket
and tagged
Andrew McDonald
,
Ricky Ponting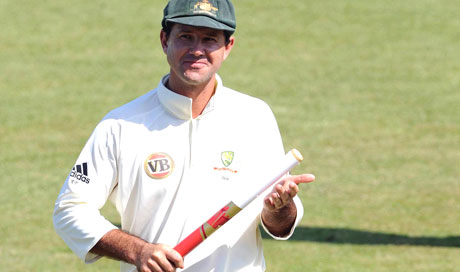 In the Boxing Day Test, Australia had a line up of Hayden, Katich, Ponting, Hussey, Clarke, Symonds, Haddin, Lee, Johnson, Hauritz and Siddle. South Africa took their lunch money.
For the series-clinching win in Durban it was: Hughes, Katich, Ponting, Hussey, Clarke, North, Haddin, McDonald, Johnson, Siddle and Hilfenhaus. South Africa were left bruised and asking for their mummy.
Four new players, South Africa had the same 11 players for the first five Tests (which is a feat in Test cricket).
Look at the players who are gone: Matthew Hayden, Brett Lee, Nathan Hauritz and Andrew Symonds.
Hayden was past his use by date and Phillip Hughes was smashing down the door without grace, but with lots of force.
Lee was unfit, underweight, and heartbroken; Ben Hilfenhaus was averaging under 20 with the ball for Tasmania.
Hauritz was a club spinner, Andrew McDonald may not be a world-class Test bowler but he has brought more control to the side.
Symonds went from Australia's go-to batsman, to a hobbled, drunken distraction. Marcus North came in and gave Australia a sea of calm.
With the exception of Hauritz, the three others are former marquee men. They were capable of changing results of Tests, possessors of superhuman skills and players who were important parts of the old regime.
Australia was backing them as class acts, as proven performers, as good ol' boys. The selectors barked the oft-heard phrase, "form is temporary, class is permanent".
Apparently class is temporary; sometimes age, injury and life get in the way.
Once the team was changed, and along with it a new defensive attitude, this team has been transformed, a lot quicker than any level-headed expert would have thought.
This is now Ricky Ponting's team, it's fresh and bereft of champions but it is winning against the team that everyone thought was going to become the No.1 side in the world.
Michael Hussey might have done a Jimmy Adams with his average, (31 over the last 12 months) but can be replaced with someone in form or find his mojo. Lee is finally fit and sounds mentally right, Stuart Clark will be back soon and Andrew McDonald is still in the side.
No team should be able to win three straight Tests with Andrew McDonald in it.
When a team is performing like this and has a lot of improvement in them, it is bound to give the chills to a few teams the world over.
Posted in International, Test cricket | 10 Comments »