May 21st, 2009 by
Alan Tyers
in
Alan Tyers
,
The Ashes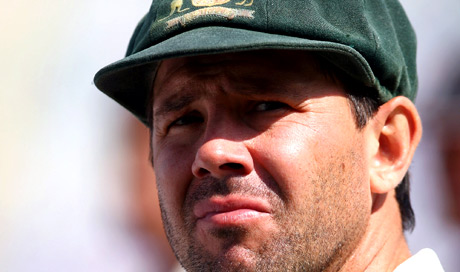 It was a tough decision to leave out Symonds, but it's an opportunity for some other blokes to take over his mantle: perhaps Marcus North can turn up to practice with a traffic cone on his head and a bit of last night's kebab in his pocket; maybe Shane Watson can call Matt Prior a "total ****" on the radio.
With a bit of luck, there's no reason to suppose Shane can't get to that TV studio and back without picking up a niggle. Certainly his duels with Freddie Flintoff over who gets first shot on the MRI scanner down at Cardiff Royal Infirmary are going to be thrilling stuff.
Is it hard to replace the likes of Matty Hayden? Sure. But we've got young Phil Hughes up the top of the order working on his annoying cook books and constantly banging on about surfing. Simon Katich is getting religious and practising hissing swearwords out of one side of his mouth while chewing gum on the other. As a team, we can pick up the slack.
On a personal level, I was disappointed with my last trip here as Australia captain. I only had one really good public tantrum, when that bloke had the bloody cheek to run me out at Trent Bridge. I'll be looking to improve on that, because I see myself as an ambassador for the whole nation, representing our country in England and taking advantage of the privilege of international travel. As such, I'll be renting a two-bedroom flat in Shepherd's Bush with 16 of my closest friends from home, drinking in the pub where we all work and moaning about how crap the weather is in London.
We need to remember that we have a duty to the game as a whole, and remember to play the game in the right spirit which, as long as we're winning, we will be. In closing, I'd like to lead the team in a traditional Australian prayer: "Go on, you f***ing beauty."
By Alan Tyers
Posted in Alan Tyers, The Ashes | 2 Comments »