September 28th, 2009 by
telford vice
in
Test cricket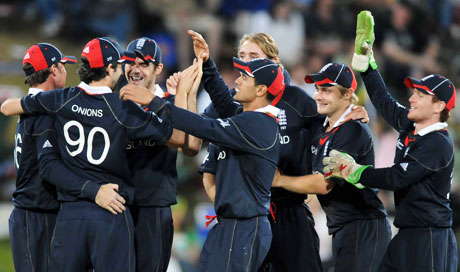 Good thing not all of us are English, and therefore weren't party to the misery that went with Australia's all but unchecked charge to victory in the one-day series in England.
From here – and admittedly with the help of that fine friend, hindsight – it's difficult to see what the anguish was about.
That England set reclaiming the Ashes as their overriding goal, and lost all interest in chasing after anything else on an emotional and mental level once they had achieved it, should be as obvious as the fact that Ricky Punting desperately needs a brand new Baggy Green.
It should have been equally plain to all that England are a far better one-day team than the results of their bruising series against the Australians would suggest.
Add their victories at the Champions Trophy into the equation, and suddenly England's record in 2009 is not half bad: won nine, lost eight.
The fact that the woeful West Indies and irrelevant Ireland were their opposition in eight of those 17 games is hardly their fault.
And now England have proven their quality with deserved victories over Sri Lanka and South Africa, and shut the doubters up.
Quite what Sri Lanka might make of their shaky form in the Champions Trophy is a matter best left to the hearts and minds of the citizens of that fine country.
Here in South Africa, we're used to the Protease being plucked at the semi-final stage. So for them to be unceremoniously mowed down in the first round is something of a national headache.
Where did it all go wrong? Perhaps when we started crowing about entering the "years of trophies" and asserting that "no team is better than us".
England, by contrast, have come, seen and quietly conquered. Will they claim the trophy? I hope they do.
Telford Vice is a freelance cricket writer in South Africa.
Posted in Test cricket | No Comments »