December 3rd, 2008 by
Rob Smyth
in
Australia
,
New Zealand
,
Test cricket
,
The Ashes
and tagged
Australia
,
cricket
,
New Zealand
,
the wisden cricketer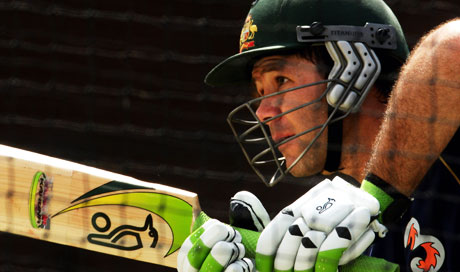 Most Test series begin with the first ball and end with the final ball, a point so apparently obvious as to prompt a contemptuous 'duh!' in response. But the Ashes is different. England won the Ashes on September 12, 2005, but their campaign started with victory in the Champions Trophy semi-final on September 21, 2004. Australia regained the Ashes on December 18, 2006, but their campaign started on September 14, 2005, when they stepped off the plane to Australia and threw their bodies and souls into the 14-month preparation of the coldest dish of all.
Sometimes these dates are only apparent with hindsight – although the potential significance of that Champions Trophy game was clear at the time – yet it seems fair to suggest that the 2009 Ashes are already underway. Interested observers are thus inclined to slip into the Columbo role, scrutinising every available piece of information for clues as to what might happen next summer. And while a thoroughly routine home victory over New Zealand might seem like inadmissible evidence, the precedent of 2005 suggests otherwise.
Then, Jason Gillespie returned from a triumphant tour of India as one of the best bowlers in the world, only to have a very poor series in New Zealand at the start of 2005. Few knew it at the time but, at 29, he had jumped the shark. Greg Matthews suggested it before the Ashes and the England think-tank realised it, if calculated assaults by Michael Vaughan and Kevin Pietersen are anything to go by, but that was about it.
So what can we discern from Australia's win over New Zealand? The most obvious is that, while the 2-0 scoreline was the same, Australia did the job far more impressively than England in the summer. There were no draws, and no embarrassing first-innings deficits. Even the assumption that Australia were in trouble in the first Test at the Gabba was put to bed once New Zealand batted.
The most obvious individual feat was Brad Haddin's maiden Test century, a withering and – yes – Gilchristian assault on tired bowling of 169 from 222 balls. But given the poverty of New Zealand's attack, it would be as unwise to hail this as a breakthrough as it was to do the same when Tim Ambrose made a maiden century against them at Wellington earlier this year. The jury remains very much out on Haddin.
Michael Clarke and Simon Katich averaged over 70, with Clarke's wonderfully disciplined 98 at the Gabba showing that the boy has fully grown up (too much so, some might argue, if his sanctimonious criticism of Andrew Symonds for his fishing trip is anything to go by) while Katich, Australia's Polyfilla Man (in a 32-Test career he had batted everywhere from opener down to No7) continued to impress without getting much credit. It was staggering, but in keeping with Katich's career, that he was not named Man of the Match in the first Test despite carrying his bat for 131 in an innings where nobody else passed 31.
That award went to Mitchell Johnson, whose 14 wickets at 11.00 in the series will, Australia hope, represent a significant breakthrough. But given what has happened to another left-armer, Ryan Sidebottom, since taking New Zealand apart, it might be unwise to presume too much. Nonetheless, a seam attack of Brett Lee, who took a career-best nine wickets in the second Test, Stuart Clark, who went unfussily about his business as ever to claim seven wickets at 23.75, and Johnson should be more than a match for England's but the enormous concerns over the back-up pace bowling and particularly the spinner remain.
The struggles of Ricky Ponting (41.60 from 13 Tests in the last year) and especially Matthew Hayden look like those of players who have gone over the top of the hill (and, in Hayden's case, are halfway down the other side), but with these champions any assumptions are dangerous: Hayden was apparently finished after the 2005 Ashes, since when he has scored nine centuries.
Nonetheless, Hayden is surely in the last-chance saloon against South Africa. If the evidence of the New Zealand series wasn't especially clear, Australia's back-to-back series against a team that hammered England should give us some enormous clues as to where the Ashes are heading.
Rob Smyth is a freelance journalist
Posted in Australia, New Zealand, Test cricket, The Ashes | 3 Comments »