January 27th, 2009 by
Sam Collins
in
England
and tagged
England
,
west indies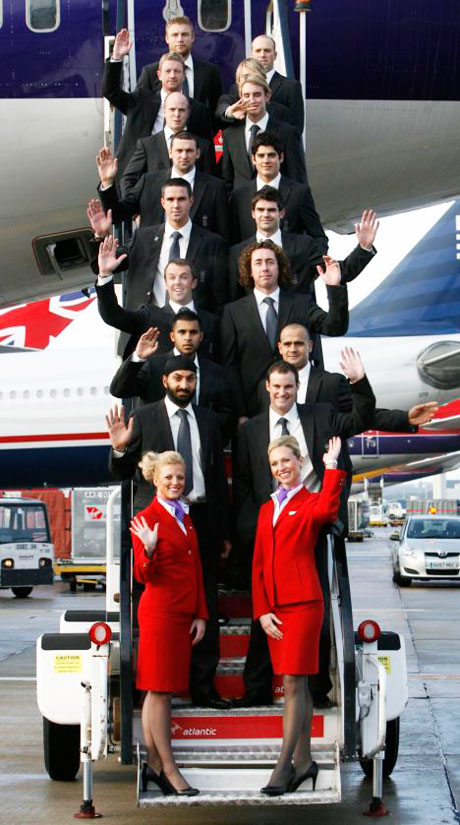 England's brave new dawn under Captain Strauss and sidekick Cookie.
Andrew Flintoff needs an Alka Seltzer.
Ian Bell may not be able to see over Stuart Broad, but he won't be the only faceless person in the photo.
Tim Ambrose is the human Humpty Dumpty.
Graeme Swann just cannot resist making a stupid face.
Alastair Cook does little to dispel rumours that he is a cardboard cutout.
KP's head may be the only thing big enough to cover Harmy's tummy.
Adil Rashid is utterly terrified – media training never prepared him for anything like this.
Owais Shah is practising his umpiring – his most realistic chance of getting Test action.
Siders is the smartest of the lot.
And Straussy smiles – totally unaware of the carnage behind him.
Sam Collins is website editor of thewisdencricketer.com
Posted in England | 2 Comments »