January 28th, 2009 by
Sam Collins
in
England
,
Test cricket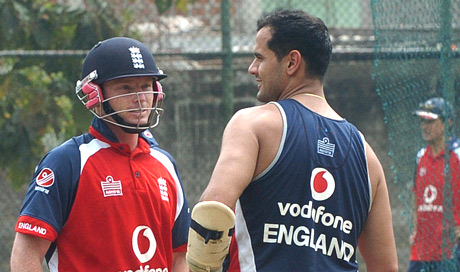 Andrew Strauss's cab finally leaves the rank next Wednesday, as England take on the West Indies in the first Test at Kingston. With KP seeming to have settled happily back into the masses, Strauss has other issues to deal with as he selects his first England team with the guidance of assistant-coach Andy Flower.
So should Strauss continue Pietersen's hard-line stance against an apparently out-of-shape Steve Harmison, or rely on Harmison's reputation to terrify a fragile West Indies top-order?
Which two will live happily-ever-after in the Ian Bell-Paul Collingwood-Owais Shah love triangle? And Monty or Graeme? Does it even matter?
It's taut and tense stuff in this week's TWC summit …
Posted in England, Test cricket | 4 Comments »