January 6th, 2009 by
John Stern
in
England
,
Test cricket
and tagged
cricket
,
England
,
moores
,
pietersen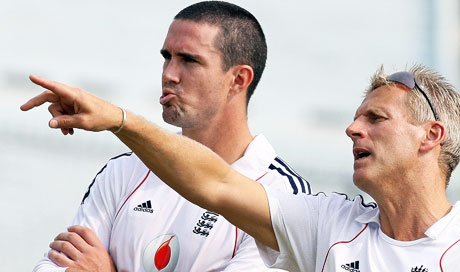 This wouldn't have happened if Andrew Strauss was captain.
Sure, there is no compelling case to suggest that Peter Moores has done a cracking job as England coach but equally there isn't much except circumstantial evidence ­ and the opinions of one or two Fletcherites who can't let go ­ that he is a malign influence on the England team.
Colleagues disagree about things all the time, important things too. That doesn't mean relationships are unworkable. Indeed it can mean the opposite.
Creative differences make for healthy teams.
Strauss was the common-sense option as captain when Vaughan resigned last August and he looks an even better choice now, and not just because he's started scoring runs again.
Leadership is not about ego or breast-beating. It is about inclusiveness, inspiration and, inevitably, compromise. The ability to do the latter is not a sign of weakness but strength.
If the press reports are to be believed, Moores will depart his post this week. The ECB will have got rid of the wrong man. Let KP do the batting, and Strauss do the leading.
John Stern is editor of The Wisden Cricketer
Posted in England, Test cricket | 10 Comments »