October 4th, 2009 by
telford vice
in
New Zealand
,
One-day cricket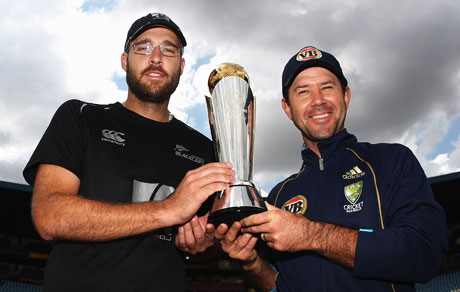 And so to the Champions Trophy final. What a prospect. Tell me when it's all over the bar shouting.
If only the Australians weren't quite so obviously on their way to another triumph. If only someone more threatening than New Zealand were playing them in the final.
Then again, barring their washed out game against India, Ricky Ponting's stormtroopers have crashed through their opposition in this tournament with such mind-numbing ease that it probably wouldn't matter if they were playing the 1948 Australians or the 1980s West Indians. Their victory is depressingly assured.
Even Daniel Vettori seems to think so. "I'd be happy playing a different team, one that's not playing so well," he said with only half a smile on his lips.
Ponting consulted the Big Book of Captain's Clichés when he tried to tell us that his team held their opposition in high regard. Respected them, even. Dinkum.
But then, asked what he made of the Black Caps' performance in their semi-final against Pakistan, the truth slipped out: "I'm not a huge cricket watcher, particularly when I've got the day off."
You could take Monday off too, skipper. Reckon the boys could just about get the job done without you.
Telford Vice is a freelance cricket writer in South Africa
Posted in New Zealand, One-day cricket | 1 Comment »