October 17th, 2009 by
Edward Craig
in
Champions League
,
IPL
,
Interview
,
Stanford Twenty20
,
Twenty20
,
west indies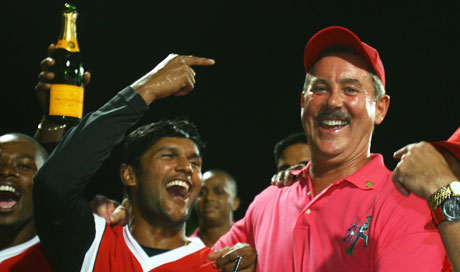 Trinidad and Tobago captain Daren Ganga has led his team brilliantly in the Champions League so far. Last night, the team pulled off an astonishing win as Kieron Pollard made 54 not out from 18 balls when the West Indians looked buried. Afterwards, Ganga talked Stanford, Twenty20 and West Indies …
Could you give the full West Indies side a game – could you be a national side on your own?
We have played them in the past. But we are not thinking of taking on the West Indies. West Indies cricket is so much more valuable to all the West Indies people. It is the only thing in the Caribbean that unifies. The Champions League can be seen as a positive so that West Indies cricket in the end benefits. We have all seen the results of Sir Allen Stanford and his investment in the Caribbean and in young cricketers. What we are doing here will go and inspire so that West Indies cricket can be improved and enhanced.
Posted in Champions League, IPL, Interview, Stanford Twenty20, Twenty20, west indies | 7 Comments »