October 7th, 2009 by
Sam Collins
in
One-day cricket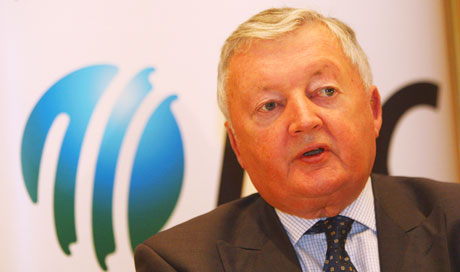 No sooner have we done with the Champions Trophy than thoughts turn to the 2011 World Cup with the announcement of the draw for the competition's group stages.
We all remember the last World Cup (it is hard to forget something that had more flab than Chubby Chandler): 16 teams playing 51 games over 47 agonising days. We were told that there would be no repeat of that West Indies debacle but with World Cup commercial agreements and the Future Tours Programme long in place, more of the same is in store in 2011.
To be fair to David Morgan and the ICC they have done what they can – the tournament has indeed been cut, from 16 teams to 14, but with a negligible reduction from 51 games to 49. They've changed the format too – the four groups of four of 2007 replaced by two groups of seven from which the top four teams advance to the quarters, semi-finals and final. But there is only so much you can do with something that is inherently broken.
This change of format is something of a good news/bad news scenario for the lesser teams. They are guaranteed a minimum of six games before elimination but this in turn lessens their chances of progression and raises the possibility of a host of meaningless games being played out in the group stages. That the tournament will be shared across three Asian countries – India, Bangladesh and Sri Lanka – adds to the element of farce.
It looks good for England though – they've avoided Australia and been granted an opportunity to avenge their T20 humiliation by the Dutch. India and Pakistan have also been kept apart, leaving things nicely set-up for the latter stages and the TV networks.
Roll on 2011. Or maybe not.
Group A
Australia, Pakistan, New Zealand, Sri Lanka, Zimbabwe, Canada, Kenya.
Group B
India, South Africa, England, West Indies, Bangladesh, Ireland, Holland.
Sam Collins is website editor of The Wisden Cricketer
Posted in One-day cricket | 3 Comments »