October 12th, 2009 by
Edward Craig
in
Champions League
,
County cricket
,
England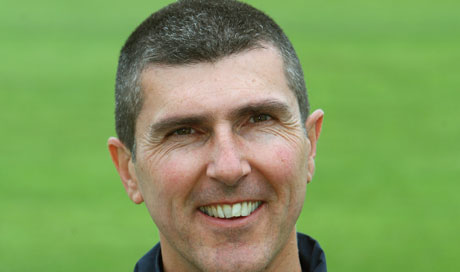 Sussex coach Mark Robinson has said that domestic fixture overload is hindering his work with his players and damaging his side's chances in the Champions League in India. This season Sussex dominated limited-overs competitions – winning the Pro40 and Twenty20 Cup and losing finalists in the FP Trophy – but suffered relegation in the Championship.
And competing so hard in all competitions caused Sussex's downfall, admits Robinson: "It is horrendous. That is the biggest problem with English cricket. We play too much. We don't get much chance to practise specific skills. We had problems against the swinging ball this year, so you want to practise that and take that out. But it is hard because you are constantly playing."
Switching between a variety of formats also causes problems, Robinson explains: "It is only in the Twenty20 where you play one batch of one format – and it is brilliant. That is what you want. But in that competition you still play too many games, you do not have enough time to plan, dissect then re-plan and play."
He says he had to take extreme measures to iron out problems with certain players: "You are telling players you have to come in in the morning and do some red-ball practice then come in at 5pm and do some white-ball – on their day off. You know there is a four-day game looming after the floodlit match.
"We came right at the back of the Championship to a Pro40 decider at Worcester. We haven't played a Twenty20 game since August and we come out to India. It is hard to try and stay in the Championship, win the Pro40 then come here. I've been speaking to the other teams in the Champions League and they've had month-long training camps on Twenty20 cricket.
"We have come from the disappointment of losing the Championship and playing the swinging ball late to this. English players are good at adapting but that is not right."
Edward Craig is deputy editor of The Wisden Cricketer
Posted in Champions League, County cricket, England | 1 Comment »