October 16th, 2009 by
Edward Craig
in
Champions League
,
England in India
,
IPL
,
Twenty20
,
ed craig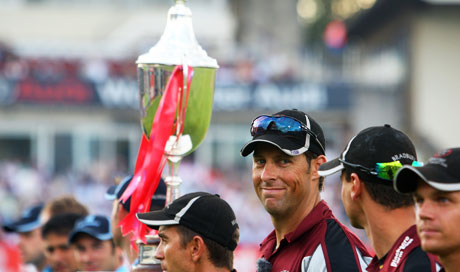 Marcus Trescothick's sad departure to England has created a mixture of confusion and bewilderment from many Indians – and his county have exacerbated a desperate situation.
The news broke late last night here. It is not a massive story for the locals but is of interest – they would like to know why one of the English teams' most high profile players has headed home. And as the rumours leaked out, Somerset's communication broke down.
At a time when Trescothick had already left the country, Somerset had said all their squad were fit and healthy. Indian journalists were told one thing while the Somerset website said another. Suddenly it was difficult to get through to the press officer. In fact, Sundar Raman the CEO of the IPL and the Champions League tweeted at 12.26pm yesterday: "Trescothick heads back home!"
Nothing was clear – there was withholding and leaking, bluffing and some outright lying. Yet this story does not merit such media playing.
Tresco has had to go home before. It is as significant as 'Justin Langer busts ankle and heads to Australia'. Important but not massive. The lack of clear information created intrigue and rumours.
The main problem with this situation is that the illness is difficult to understand. It is hard enough for English fans who know the story – and have read the book – to comprehend.
For many Indians, this is a completely new story and trying to get a handle on the reasons behind it is tough. I guess only people who suffer similarly can properly know what he goes through. Yet some Indians were asking me to explain. I can't – I just have to accept and sympathise.
Somerset's failure to communicate clearly and a fundamental lack of understanding from observers led to insensitive journalism and opinions (there was a 'Strescothick' headline in one newspaper here) – which doesn't exactly endear county cricket to Indians and, most importantly, can't help Tresco much.
Edward Craig is deputy editor of The Wisden Cricketer
Posted in Champions League, England in India, IPL, Twenty20, ed craig |