February 10th, 2009 by
Benj Moorehead
in
Interview
,
Miscellaneous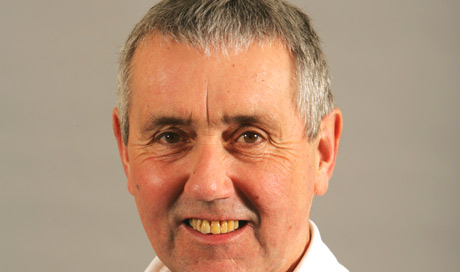 Barrie Leadbeater played 147 first-class matches for Yorkshire and was a first-class umpire between 1981-2008. Next season he will work for the ECB as an umpires' coach. Leadbeater was the TV umpire when the referral system was first used in the Friends Provident Trophy match between Somerset and Sussex in 2007.
What do you make of the new referrals system?
I'm sceptical as to exactly what they want from the system. I hope they are not going to take away the benefit of the doubt. Cricket is unique – it's the only sport where you have to appeal. To take away the benefit of the doubt wouldn't do the game any good at all. It is an integral part of the game. It's been there since day one. Generations have always accepted that, and there have been no problems with that whatsoever. I have no particular problem with it if it helps the umpires in the middle. I'm just fearful that it will go a little bit too far and that we use technology exclusively and that eventually we'll do away with umpires. I don't think that would be good for the game. In an ideal world technology should have stopped with run-outs and stumpings.
How did the system work when it was first used in the Friends Provident Trophy in 2007?
I believe we were experimenting with it for the benefit of ICC. I would only overrule if it was a 'clear and obvious error'. It was not a question of whether I would give it out – that was not part of the brief. I think some of the press were a little unkind because I don't think they quite understood how it was being used. They were saying that the third umpire was sticking up for his mates in the middle by not overruling, which was a little unfair.
What did the players make of it?
They weren't entirely sure how it worked and they were also not happy with having to query the umpire's decision. They were so used to accepting the umpire's decision without question and being happy that 99% of the time they would be right. They were very reluctant to query it. That was the general feeling from the first-class boys.
Chris Gayle seemed pretty happy to question the umpire's decision in England's Test against West Indies.
He was right to get it referred because it hit his arm [not his glove or bat]. From that point of view – getting decisions right - I'm happy with the referrals system. But it puts enormous pressure on the umpire having given it out and the decision then being overturned. But at the end of the day, the right decision has been given. I would say personally, and speaking to some of my colleagues they agree, they'd be far happier to be proved wrong rather than go through the game knowing they'd cocked up.
Will you miss umpiring?
It depends on the weather. I remember the first game of last season I was at Edgbaston for four days and it was the coldest four days I've ever experienced in my life on a cricket field. A gentleman told me one day the wind chill factor was minus four. The next day he said to me: 'Barrie, it's a bit warmer today – the wind chill is down to minus two.' I won't miss that at all. When it's cold and miserable the players don't give you their sweaters. They only give you the sweaters on a hot day.
Is it true you learnt to play the game with a ruler and a marble?
I lived in a back-to-back terraced house in Leeds and I used to have a little pathway with a gate. The gate was the wicket. I used to throw the marble against the wall and as it came back to me I played it with a 12-inch ruler. You can imagine how a marble would bounce off the concrete path – it would hit me between the eyes if I didn't get the ruler in the way. It taught me to get into line and play with a straight ruler. I had rules about how I scored and so that's how I used to spend hours of my time – playing cricket matches with a marble and a 12-inch ruler.
You once scored 99 not out for Yorkshire in the days when there was a forced declaration after 100 overs. What happened?
We were playing Kent at Scarborough. We got to the 90th over that I realised I had a chance of getting my maiden first-class hundred. I faced the very last over from John Shepherd, the West Indian seamer who was bowling inswingers and outswingers. I was 92 not out. I managed to get three twos to get me to 98. Off the last ball I decided to go the whole hog and try to hit it out the ground. I got a fine edge down to fine leg. I ran the one. I ran the single and I stopped. Geoff Cope was calling me for the second but I was absolutely shattered after the three twos in the over and when I hit to fine leg and saw that James Graham-Brown – a fine fielder with a great arm – had the ball in his hand, I thought I had no chance of getting back to the other end. So I just walked off the field. Of course what happened is James Graham-Brown overthrew it (although it was well backed-up). People said I would have made it. I said: "Well you don't know if it would be overthrown before it was overthrown."
For details of next week's Tuesday chat, and how to send in your own questions, keep an eye on the blog.
Posted in Interview, Miscellaneous | No Comments »