October 23rd, 2009 by
Edward Craig
in
Champions League
,
IPL
,
Twenty20
,
ecb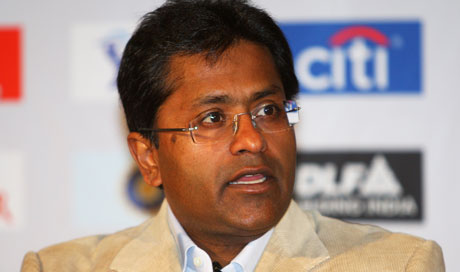 During last night's raucous and exhilarating game between Trinidad and Tobago and Cape Cobras, the most sustained cheer wasn't for a Dwayne Bravo six or Kieron Pollard's inhuman fielding but for Lalit Modi.
The IPL commissioner and CLT20 organiser, who 82% of Indians think is the saviour of Indian cricket according to a television poll, had gone for a meet-and-greet in the stands, pursued by cameramen and fans. They love him. They chant his name, try to touch him, he signs autographs and has his picture taken.
As Daren Ganga and Bravo finished their run-chase, he stood by the side of the Cobras dugout as his name rang out around the stands: "La-lit, Mo-di. Lal-lit, Mo-di." It's a name full of hard consonants that is well suited to a chant. 'Giles Clarke' is much more wishy-washy to say.
He raised his hand in acknowledgement, the sleeve of his suit dropped slightly revealing a silver watch, dazzling in the floodlights. The crowd whooped and roared.
As the T&T team sprinted onto the ground when they won, Modi strutted behind, first going to the cheerleaders to say hello and thank them, then a wave to the fans, then over to the podium for presentations with the players.
"That is why they love him," an Indian writer tells me, "he forgets no one – he talks to them all."
Here was the biggest ego in cricket getting the biggest ego trip. He looked out at the three-quarter full ground watching brilliant, aggressive cricket with a full Indian-style party kicking off on the stage, followed by an enormous firework display and thousands of smiling faces, all happy to be advertised at. Love or hate it, it is some achievement.
It's a long way from Stanford. And Clarke's a long way from Modi.
Edward Craig is deputy editor of The Wisden Cricketer
Posted in Champions League, IPL, Twenty20, ecb |