February 18th, 2009 by
John Stern
in
England
,
west indies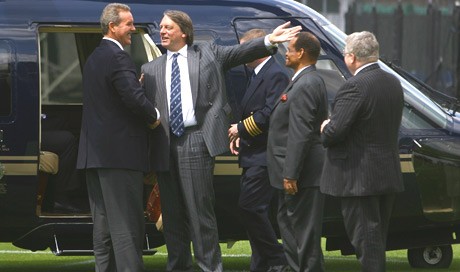 Forget the ECB. They got what they deserved: shame and embarrassment. Let's hope Giles Clarke gets what he deserves.
But the real losers out of this whole Stanford mess is the island of Antigua and West Indies cricket as a whole. Stanford preyed on the needs and desires of a tiny, poor Caribbean island. He used cricket as a way of buying influence and power. He worked out pretty quickly that was the way to go. But whatever his motives or his methods, he became a major employer and he had an influence on cricket on the island and the region.
And, as time has passed, that influence has been shown to be not entirely malign. The boot camp that the Stanford Superstars underwent before the Super Series last November not only yielded material success for that group of players, it appeared to inject a self-belief into cricket in the Caribbean that had been absent for years. West Indies' staggering victory in Jamaica was evidence of that.
But in the space of week, all that has gone. Antiguan and Caribbean cricket has been shamed by the pitch farce at the Sir Vivian Richards Stadium and now cut adrift by the alleged nefarious actions of a man who was recently described by World Finance magazine as "the original philanthrocapitalist".
It would be nice to think otherwise but West Indies cricket may be back at square one, embarrassed and demotivated. The administration has always been shambolic and their alliance with Stanford has exposed this.
But West Indies were desperate – for success and money. What was the ECB's excuse? The misguided, craven view that raising pots of cash – wherever it comes from – is their sole raison d'etre. Money might not be the root of ALL evil but it's certainly got plenty to answer for. But not as much as Messrs Stanford and Clarke.
John Stern is editor of The Wisden Cricketer
Posted in England, west indies | 3 Comments »