April 9th, 2009 by
John Stern
in
Miscellaneous
and tagged
claire taylor
,
cricket
,
the wisden cricketer
,
wisden
,
wisden almanack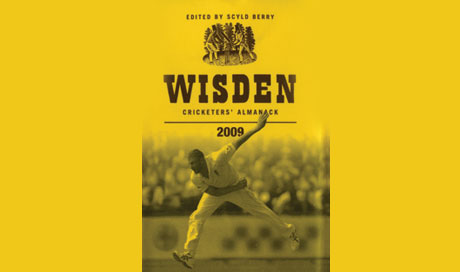 There is something gravity-defying about the annual fuss that surrounds the launch of Wisden Cricketers' Almanack.
A few years ago, Malcolm Speed, then chief executive of the ICC, suggested publicly (probably in response to a bagging from Wisden) that it was time for the cricket world to take a little less notice of it.
In truth, the wider world of cricket doesn't take a huge amount of notice. But in the UK, year after year, the launch of Wisden prompts a remarkable tally of column inches.
Sometimes it seems bizarre, anachronistic even. At other times, entirely justified. This year's big story was Claire Taylor, the England World Cup winner, becoming the first woman to be one of the Five Cricketers of the Year. It is perhaps remarkable in many ways that she is the first but the fact remains she – and the Almanack – have broken new ground.
Although Wisden is an Anglo-centric publication, it does not have a narrow focus. No stone in the cricket world is left unturned and this really is Wisden's charm. There are the Editor's Notes, of course, there are the high-profile contributors, (Michael Vaughan has a piece in this year's book), and the wealth of stats, records and chapter and verse on the English season. But there are hidden gems like Cricket Round the World where on the same page you can read about the game in El Salvador, Hungary and Ghana. There is the Index of Unusual Occurrences which is always a joy.
Wisden, despite its serious tone and its biblical reputation, is above all a celebration of the game in all its forms. And that's why it endures and why people, in this multimedia age, still want to pore over it and slip it onto the shelf alongside however many of the previous 145 volumes they might be lucky enough to own.
Wisden Cricketers' Almanack 2009, edited by Scyld Berry, is out now
John Stern is editor of The Wisden Cricketer
Posted in Miscellaneous | 1 Comment »