September 8th, 2008 by
Alex Bowden
in
County cricket
and tagged
County cricket
,
king cricket
,
the wisden cricketer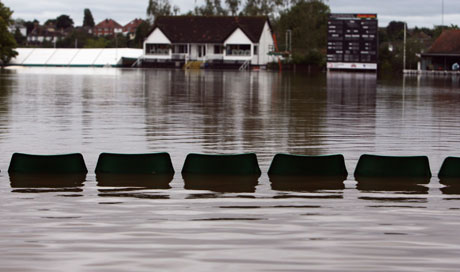 The 'climax' to the County Championship seems more like a low-key meteorological lottery than a great cricketing crescendo, with teams sliding up the table or pouring down it according to rainfall elsewhere in the country.
Rain will always play a part in deciding the title, but with Nottinghamshire leading the field with all of four wins from 14 matches, it's clear there have been more rain-affected draws this season. Last year was wet, but Sussex still mustered seven wins to take the title. In 2006, they triumphed with nine wins. This season, though they're in fourth position, they're not far off the pace with two wins and only two matches to go.
The constricted nature of the current table tells us little about which team is the best and that's what a league table is for. If you're new to cricket, it's tricky enough to work out the bonus point system. You don't want to hear that it's questionable whether the team at the top is actually any better than the team that's seventh.
In this month's Wisden Cricketer, Michael Vaughan says that 16 County Championship matches are too many. He means in terms of the lack of preparation between games, but an abbreviated first-class fixture list could create other benefits. Six-team leagues and 10 match fixture lists would leave room for reserve days. These are used in other competitions, so why not the County Championship?
The ensuing five-day washouts will be ideal preparation for Test cricket.
See King Cricket's regular blog at www.kingcricket.co.uk. King Cricket is a cult figure in the world of cricket blogs and was TWC's first Best-of-blogs winner in April 2008.
Posted in County cricket | 2 Comments »